A history of the human world...as told by little plastic LEGO figures.
In the spring of 2008, I was contacted by a LEGO representative. They were looking for LEGO animators willing to make a short film to celebrate the 30th anniversary of the LEGO minifigure. I was was definitely interested, and after a conference call with some LEGO brand ambassadors and other LEGO animators (including David Pagano of Paganomation), I was sent a simple NDA, $500, and a huge box of minifigure parts.
I was given complete creative freedom, besides the obvious guidelines (family-friendly, use only LEGO, must be about the minifigure). They needed the short film to be complete by late August. But I had a tighter deadline: I was set to start college at San Jose State University in the fall, and had to be on campus by early August. So I had roughly three months to complete this film.
I quickly decided I wanted to honor the LEGO minifigure not by showing its history through the 30 years of LEGO products, but instead show the entirety of human history through the lens of LEGO. A montage film would also allow for a wider audience, since no one would have to get tripped up on a narrative story. I quickly sketched out important historical events in human history that I reasoned I could realistically recreate in LEGO. Looking back, the history depicted is perhaps a bit euro-centric, but I'm still pleased that I included details like the importance of Middle Eastern astronomers.
The big downside to going with a montage film was most of my time was spent actually building sets instead of animating. Over the course of four minutes and forty seconds of film, there are 25 different sets, including the minifigure pyramid at the end (most of which were made up of the minifigure parts The LEGO Group sent me). Most of the sets were built from scratch by me, though the modern day scenes were mostly comprised of 10184 Town Plan and 10185 Green Grocer, both purchased with the $500 provided by The LEGO Group.
Like most film productions, I animated the scenes entirely out of order, based on which sets I could easily build first. Sets were often built, animated, and torn down within two days, their parts immediately recycled into a new set. Parts of Ancient Greek was recycled into Stonehenge; bits of Ancient Egypt became Feudal Japan. Often only two sets could exist at the same time; the set I was currently animating on, and the set that would be animated on next.
As animating progressed, I added scenes and removed others. World conflicts were contained to the Battle of Thermopylae and World War I. An Incan scene was cut because of lack of parts, and the Viking sequence was severely shortened thanks to the frustration of animating the LEGO waves.
Eventually animation wrapped up and I immediately jumped into post-production. I had been edited as I went, so the assembly of footage was easy. Because it was a montage, I didn't need to do any sound design except the music, which I outsourced to my friend Nikolas Jaeger. The only guidance I gave him was to try to mimic the musical styles of the time period depicted. He absolutely nailed it, and I couldn't be happier with the final music.
Because the film was historical montage, I decided to present the credits as if they were old school projector slides from the 1980s. Textures were created in Photoshop and animated in After Effects.
With only a few days before my deadline I sent off the final video. The LEGO Group was pleased with my work, and it would eventually be featured on Gizmodo.com and a special (now defunct) LEGO site specifically celebrating 30 years of the minifigure. The film would be the last LEGO animation I would make for over five years, and I think it turned out to be the best animation I made of that time in my life.
Additional behind the scenes pictures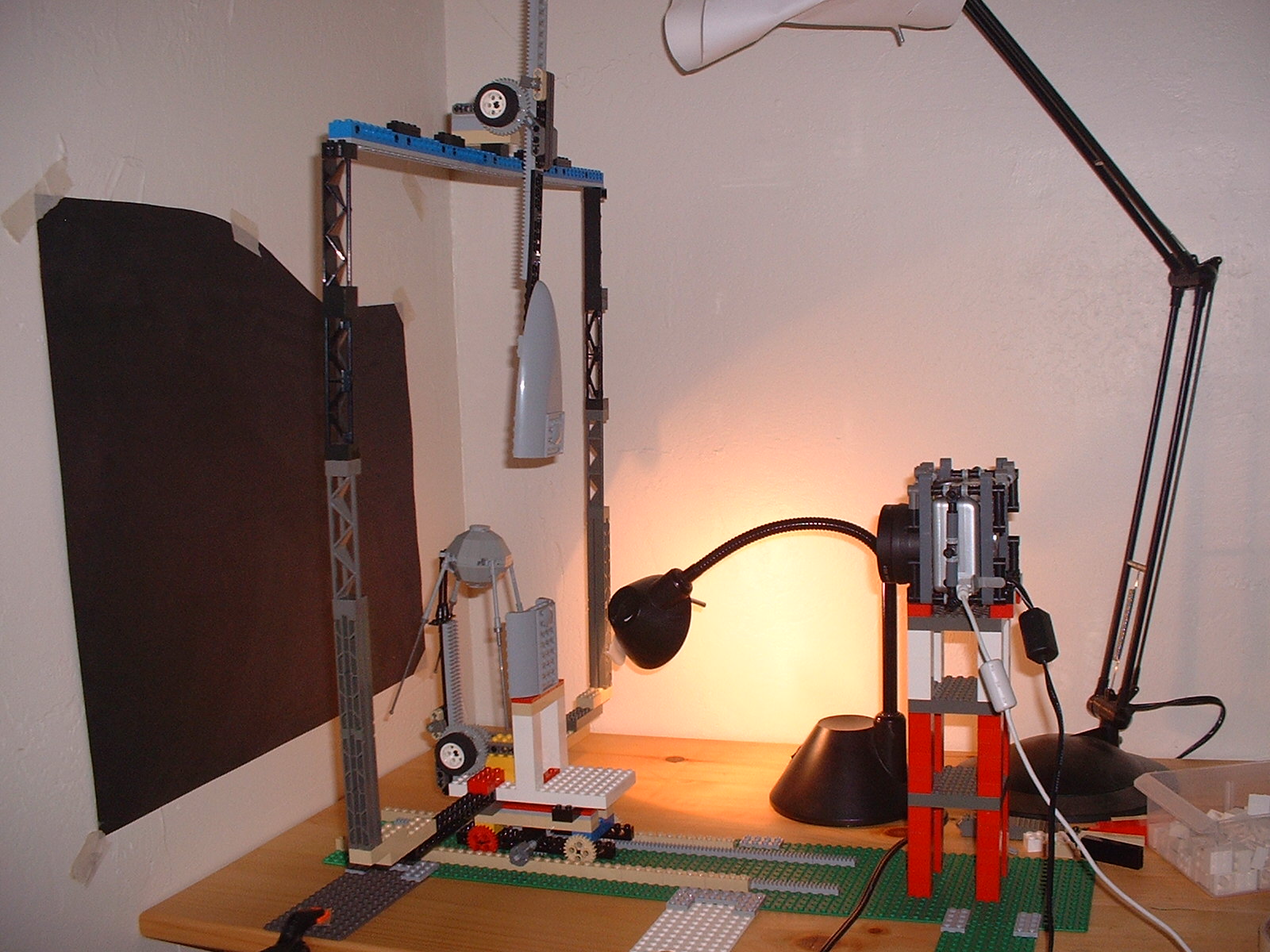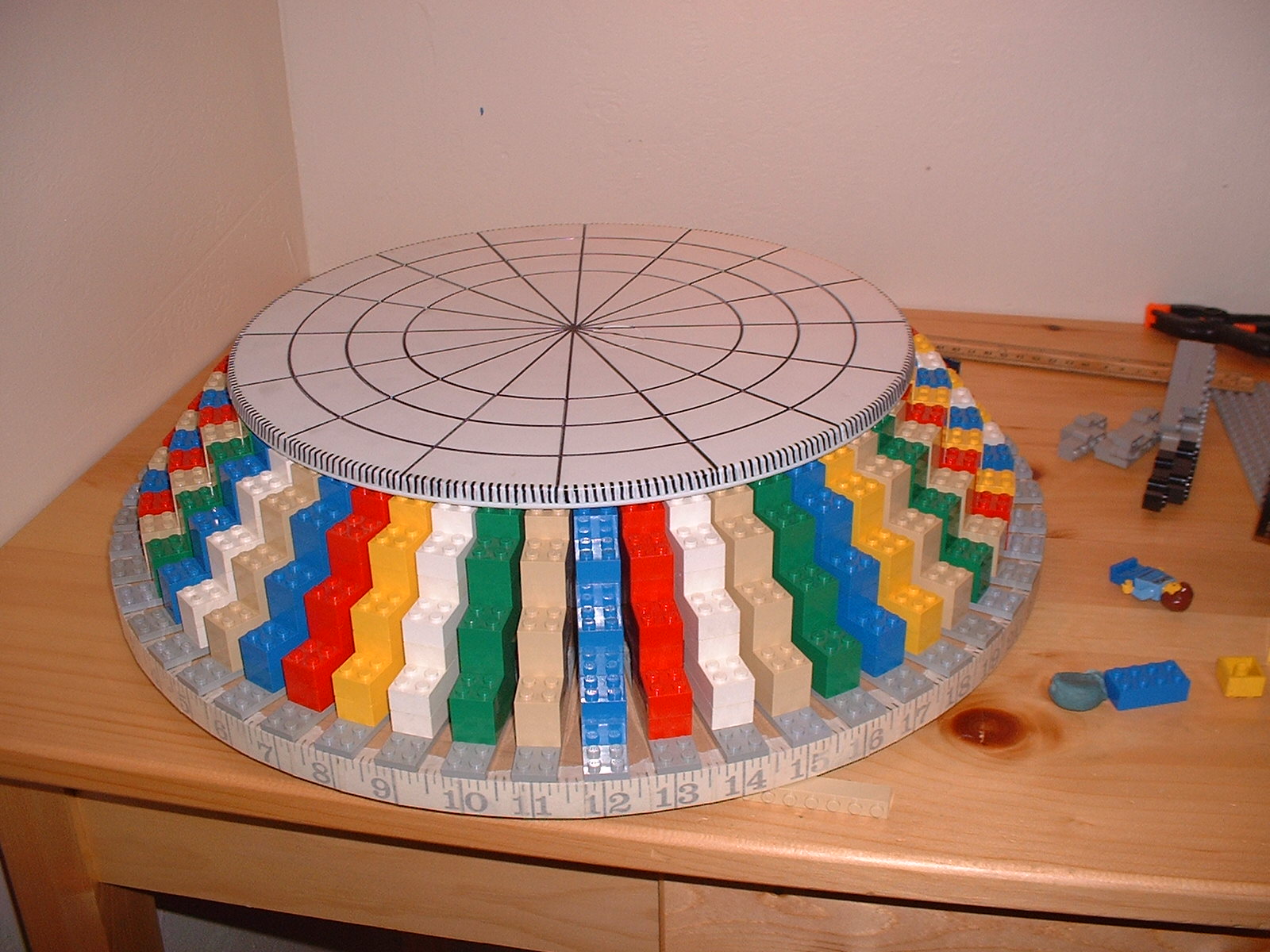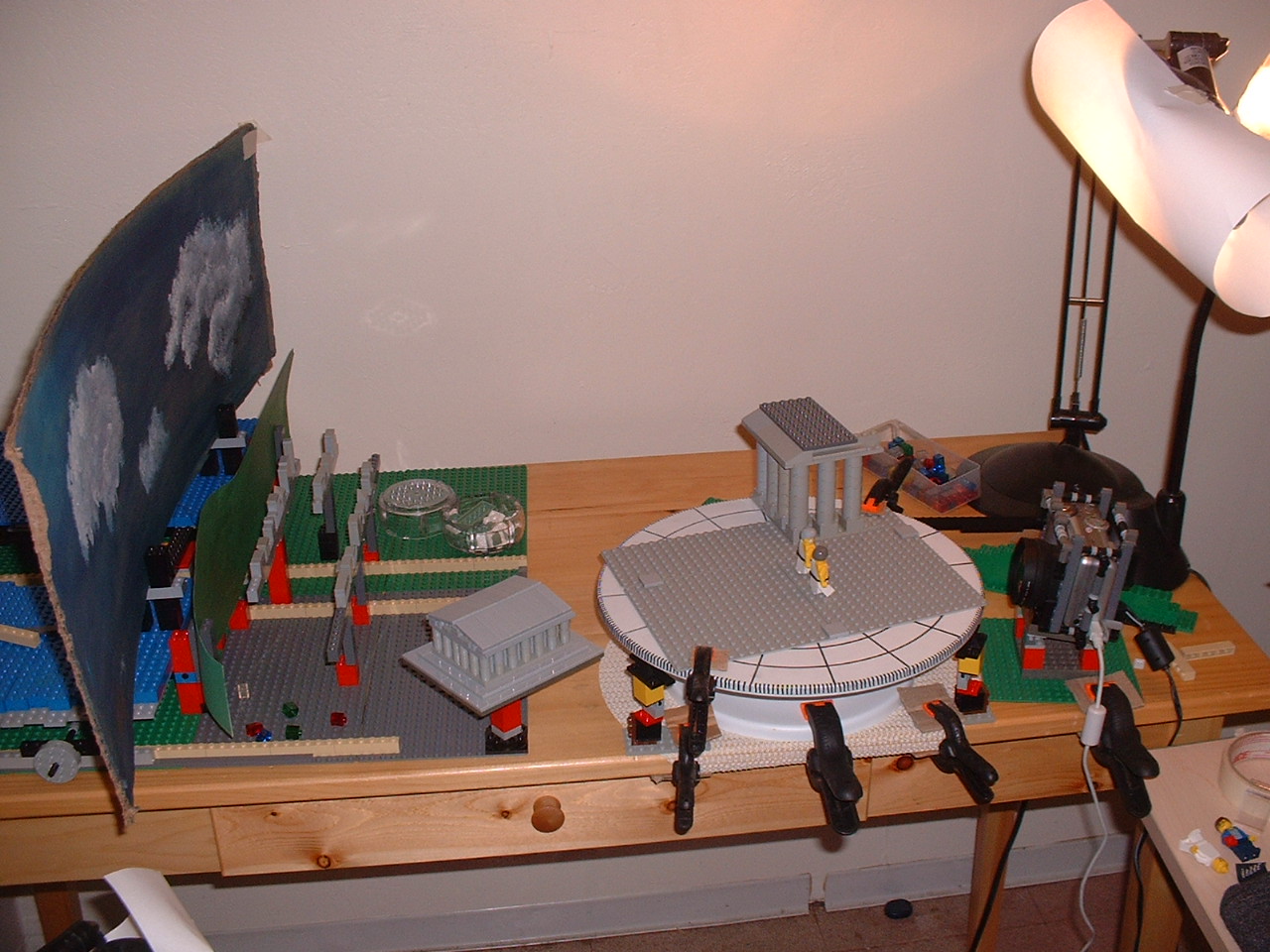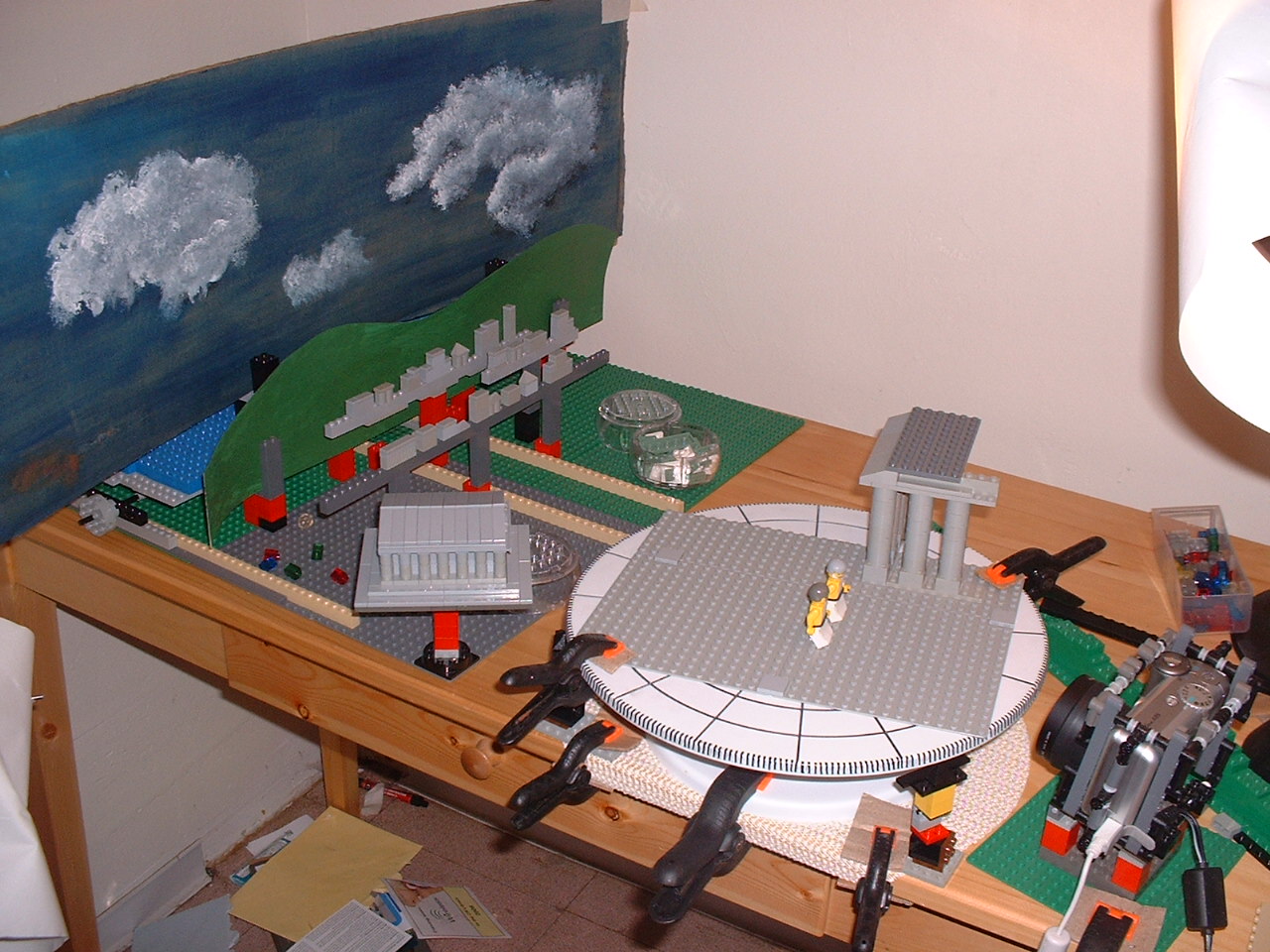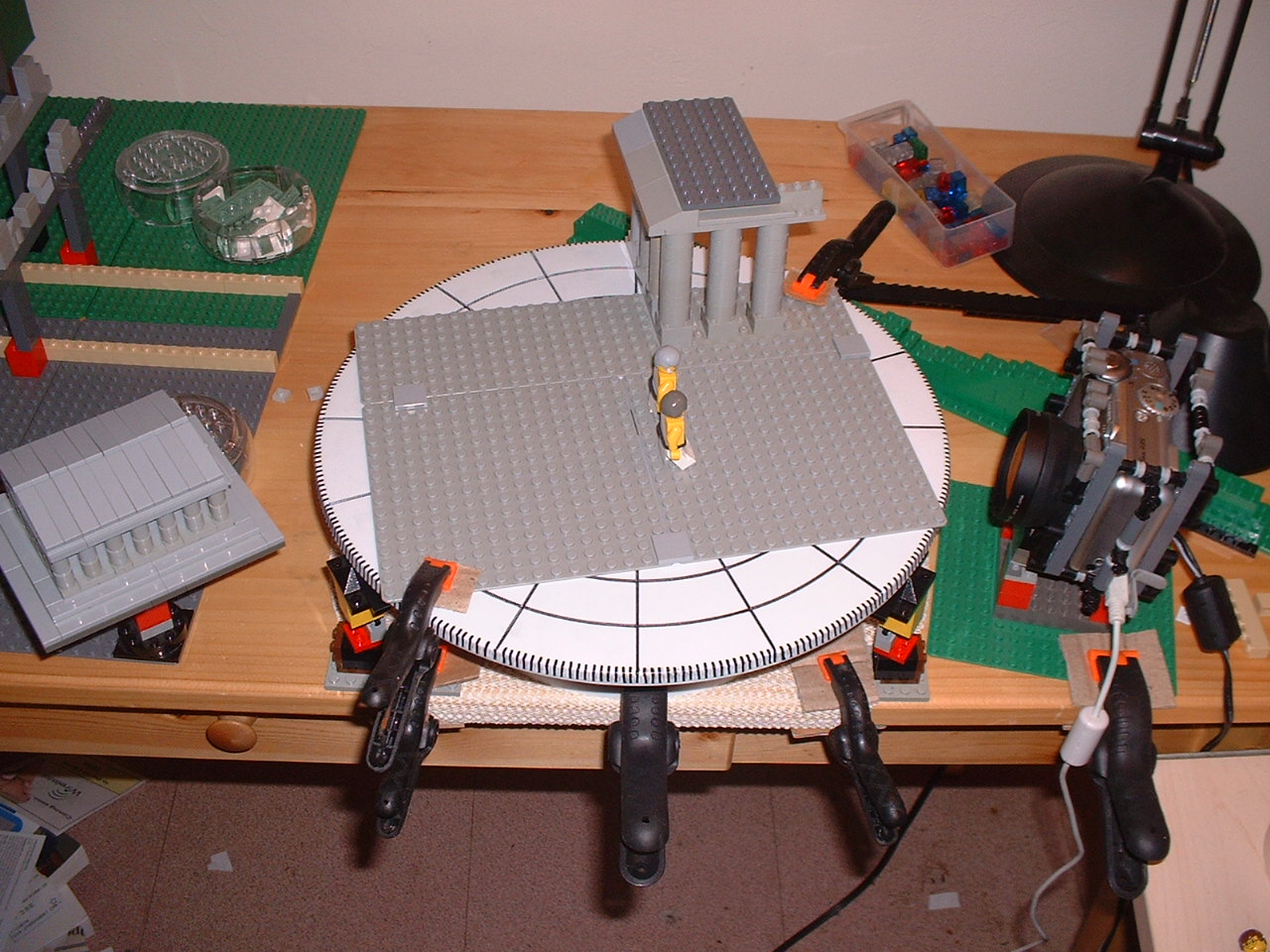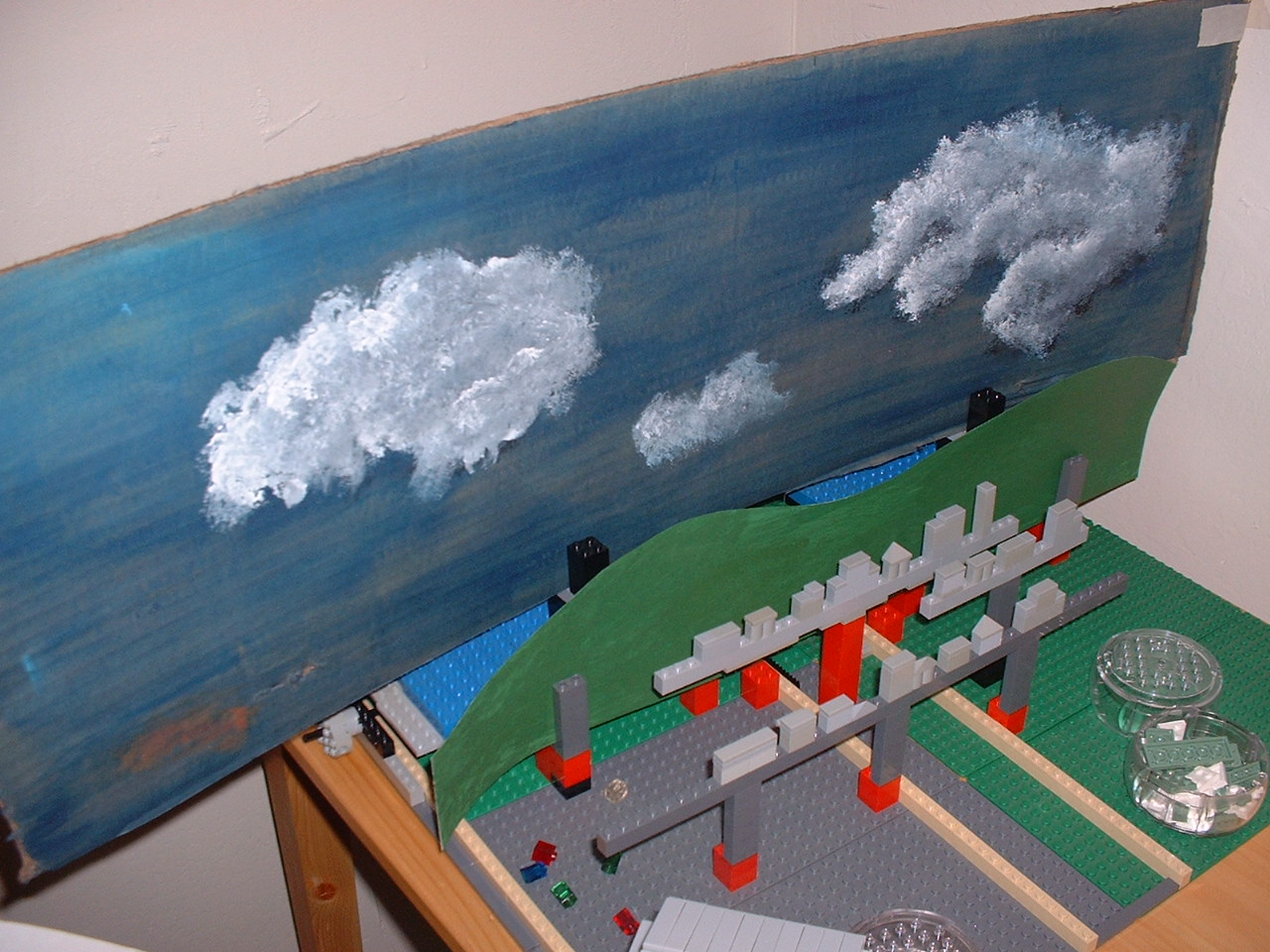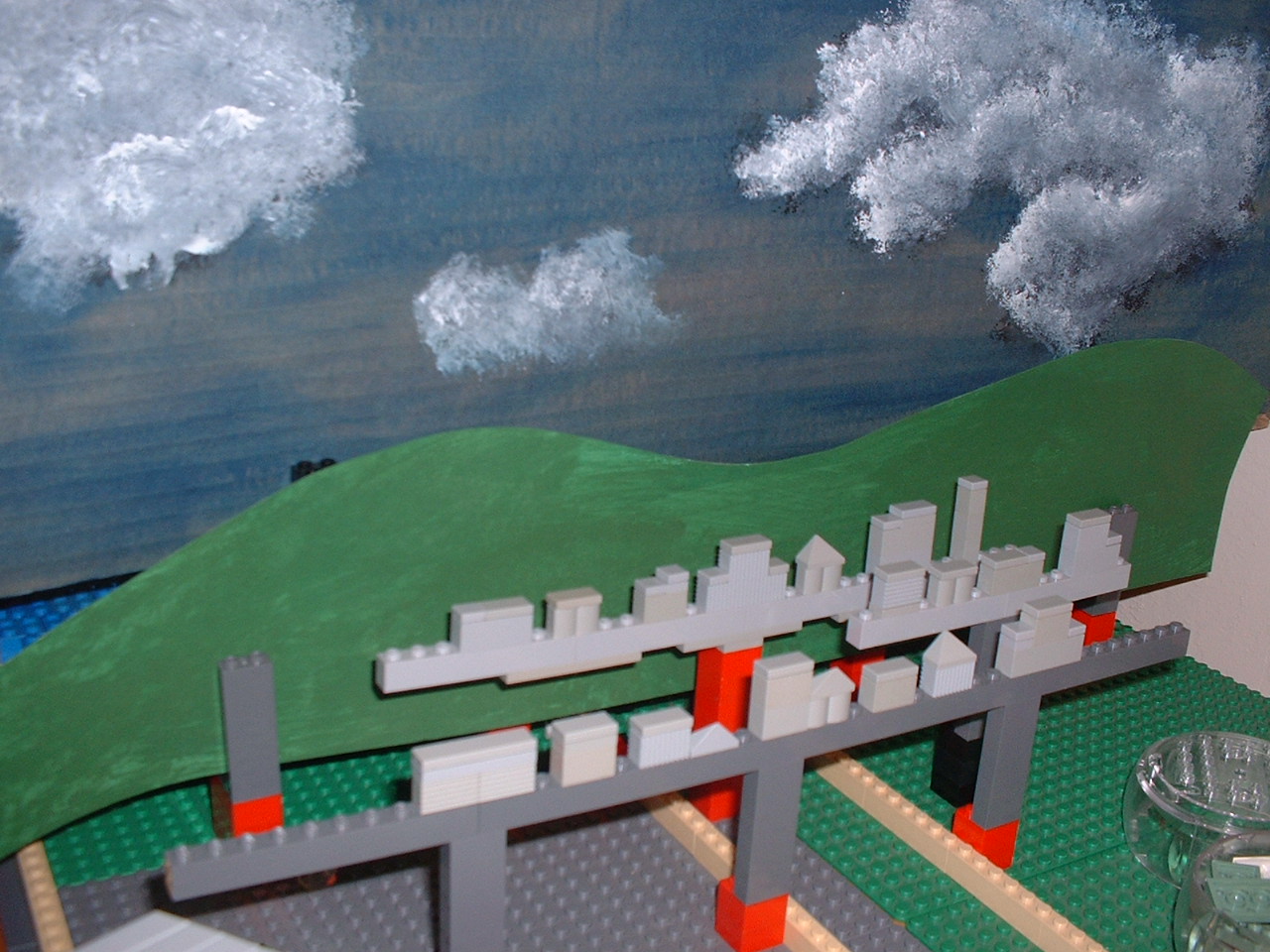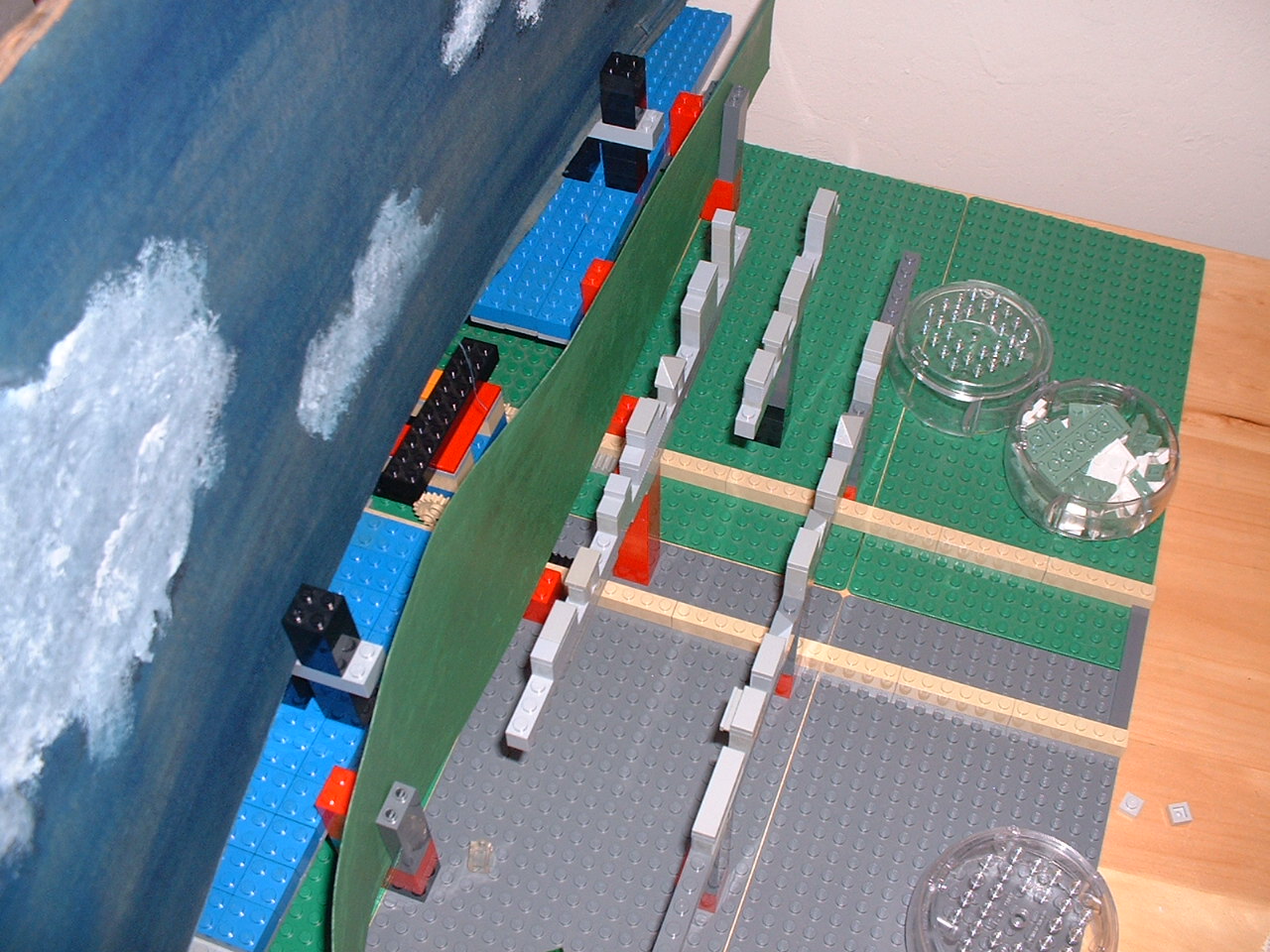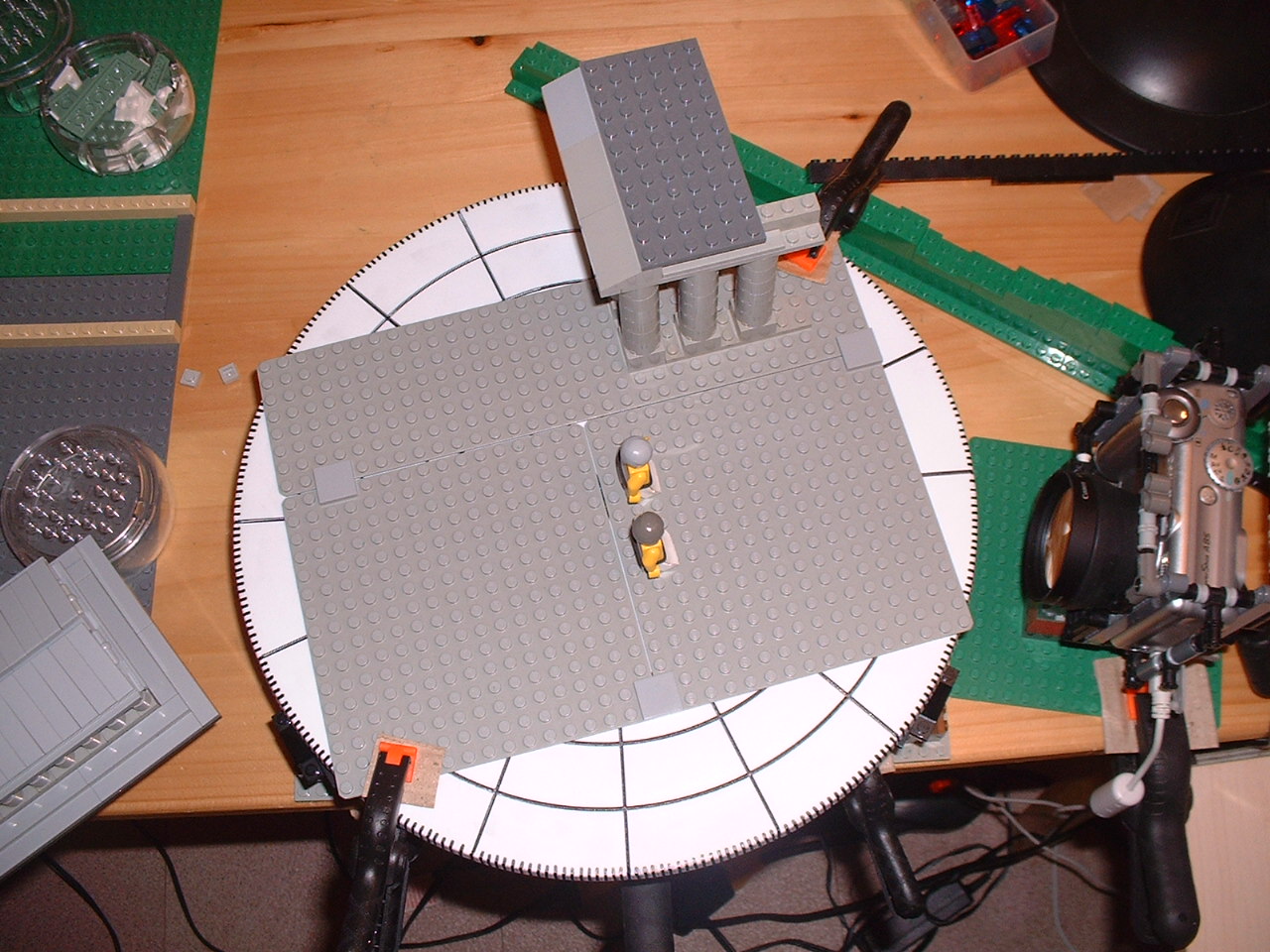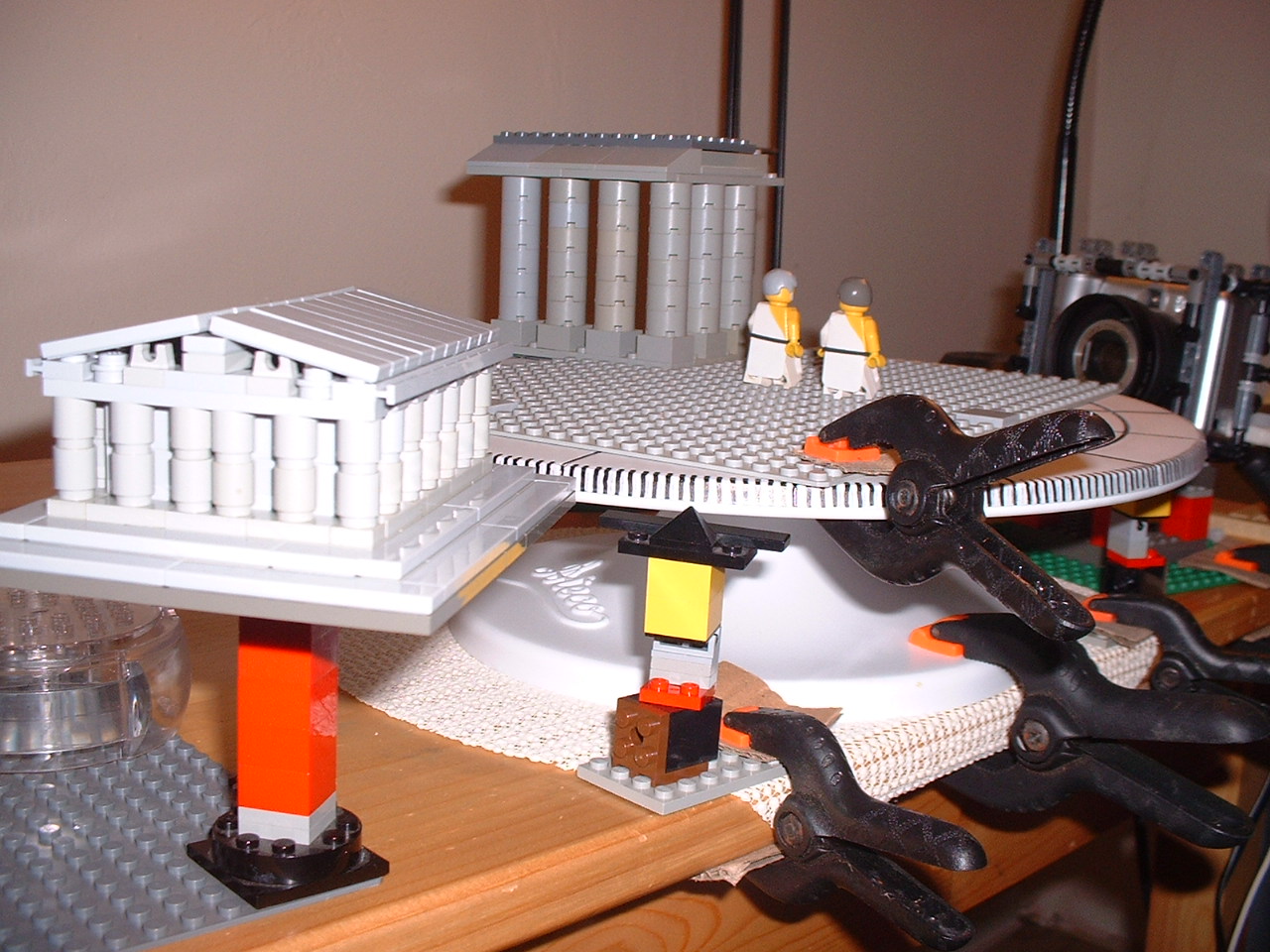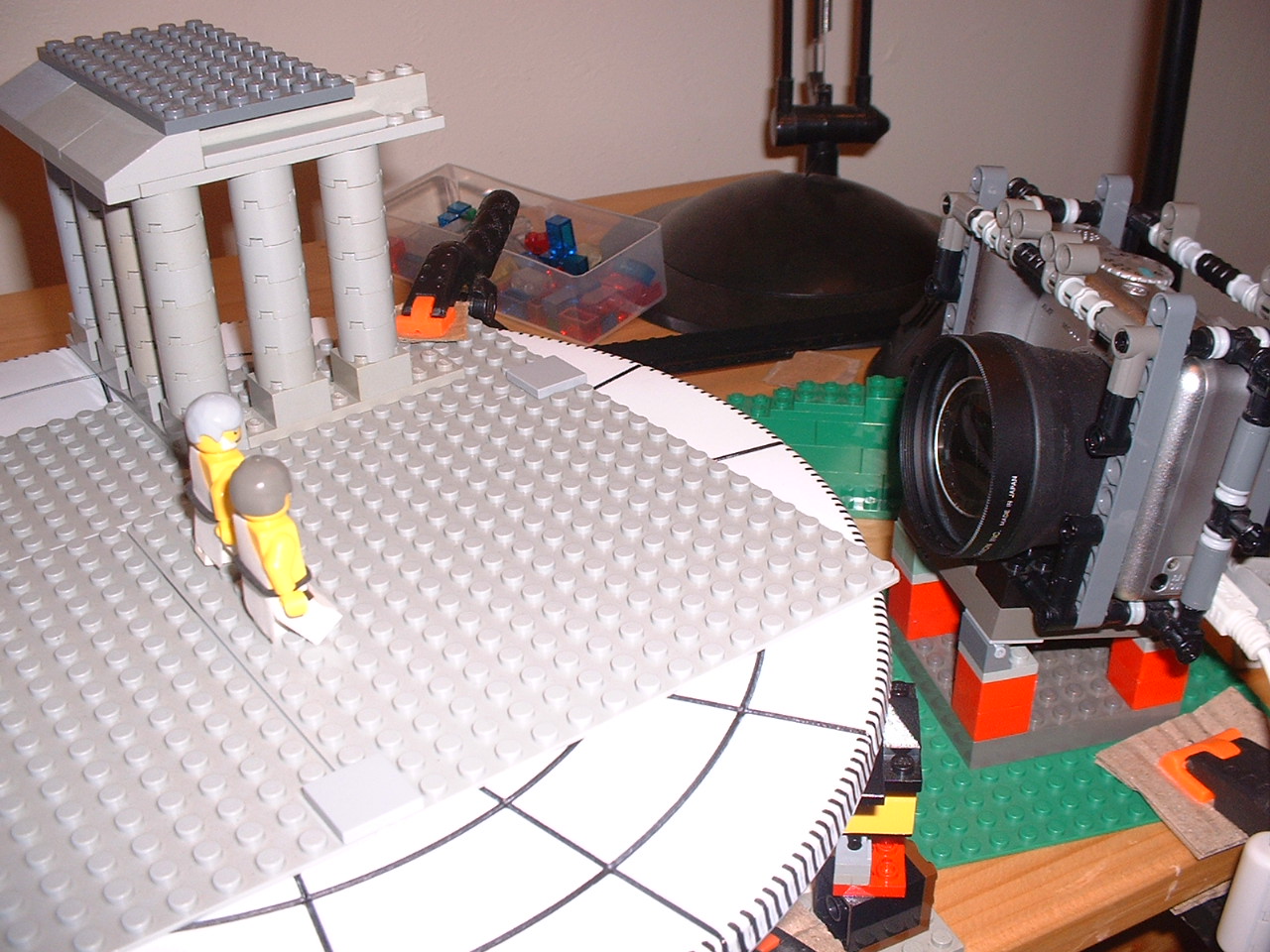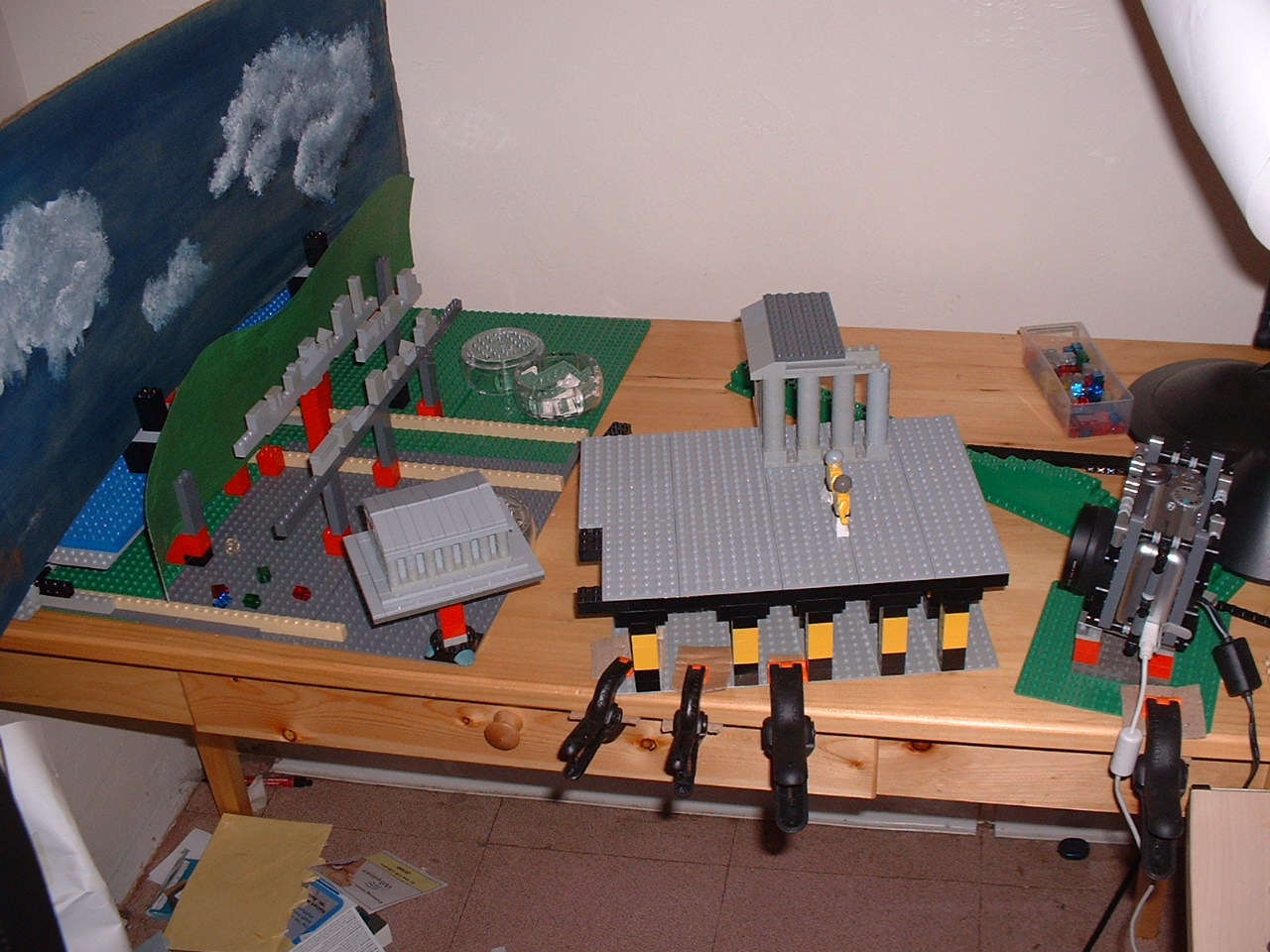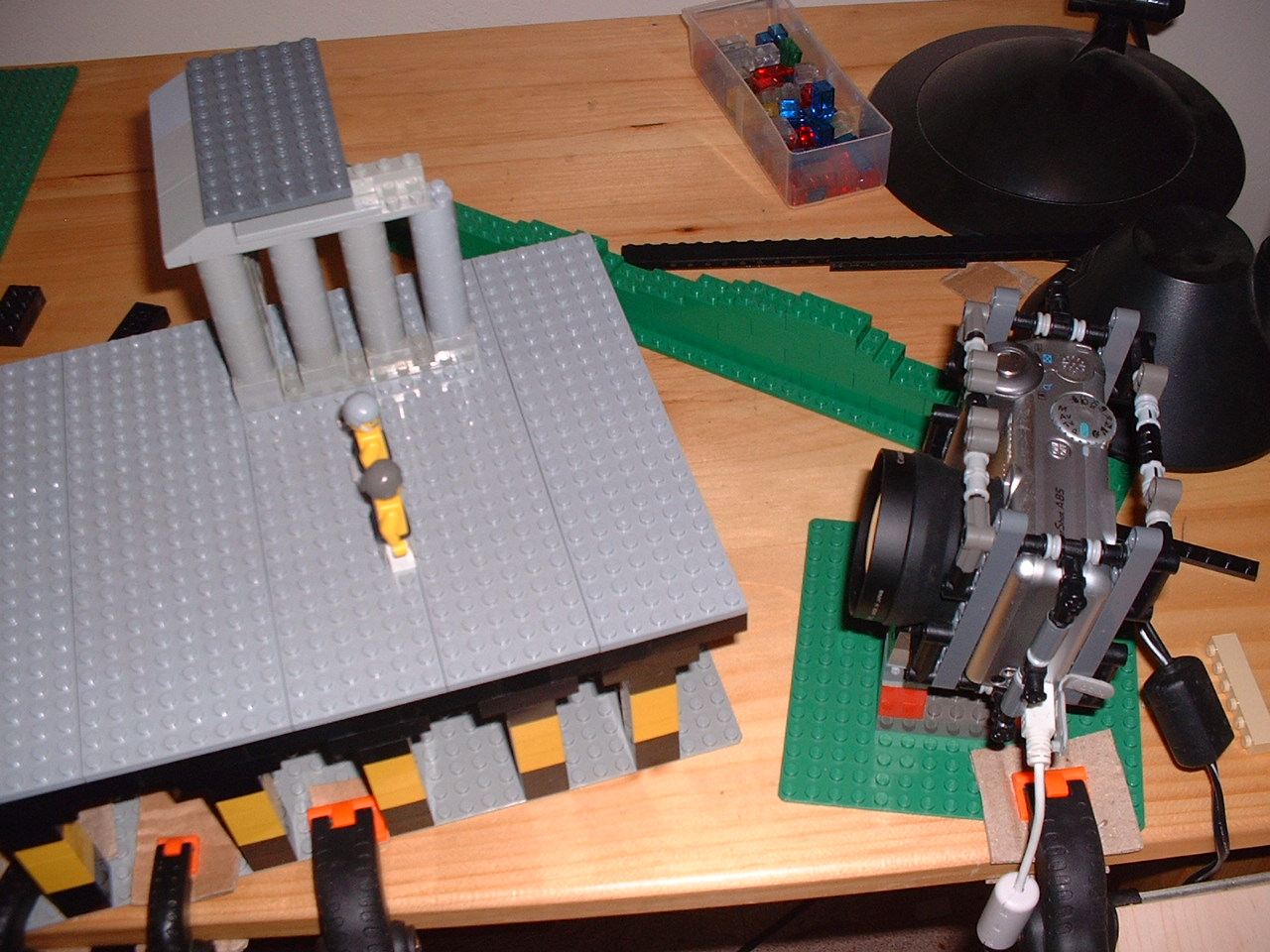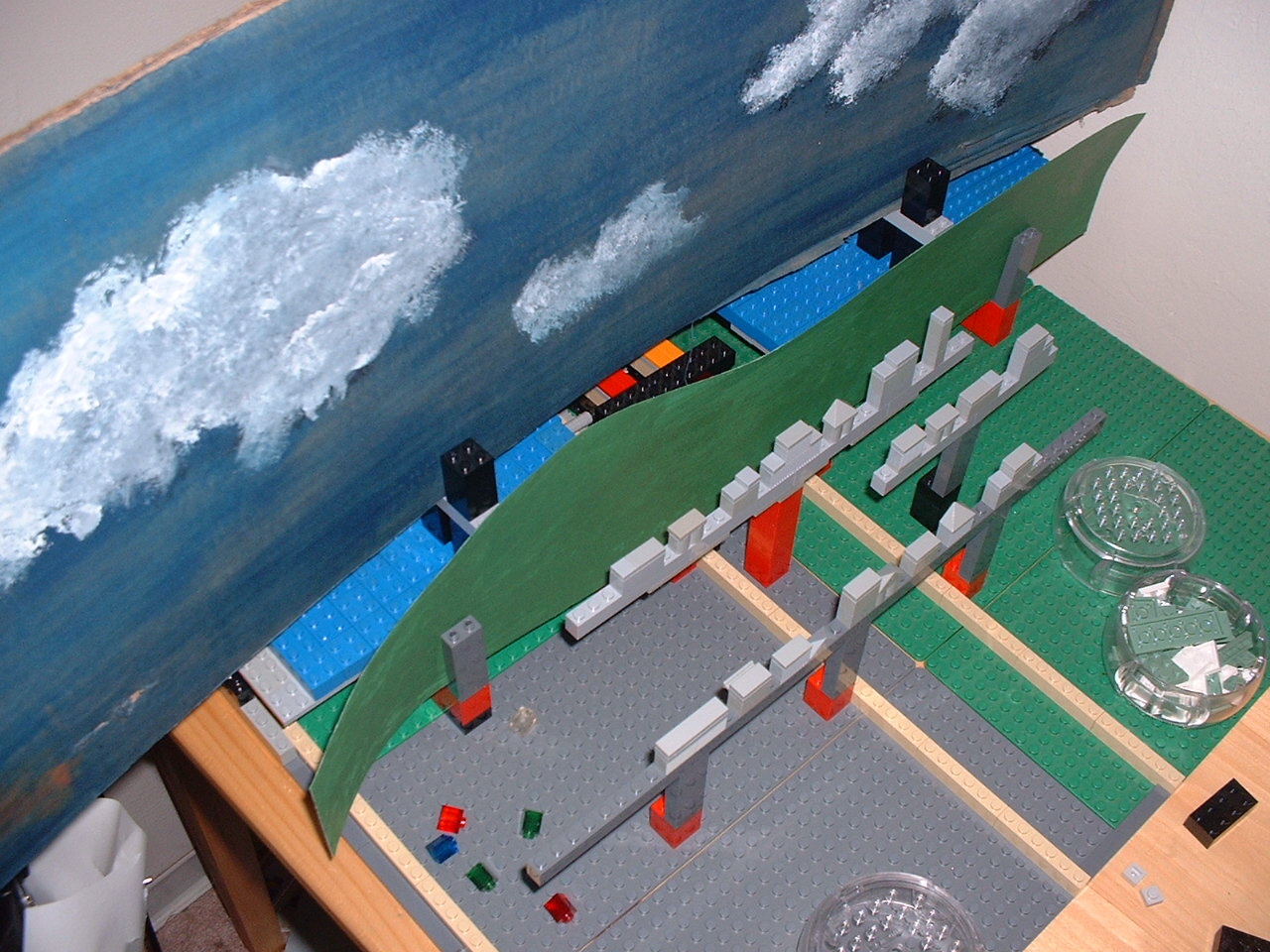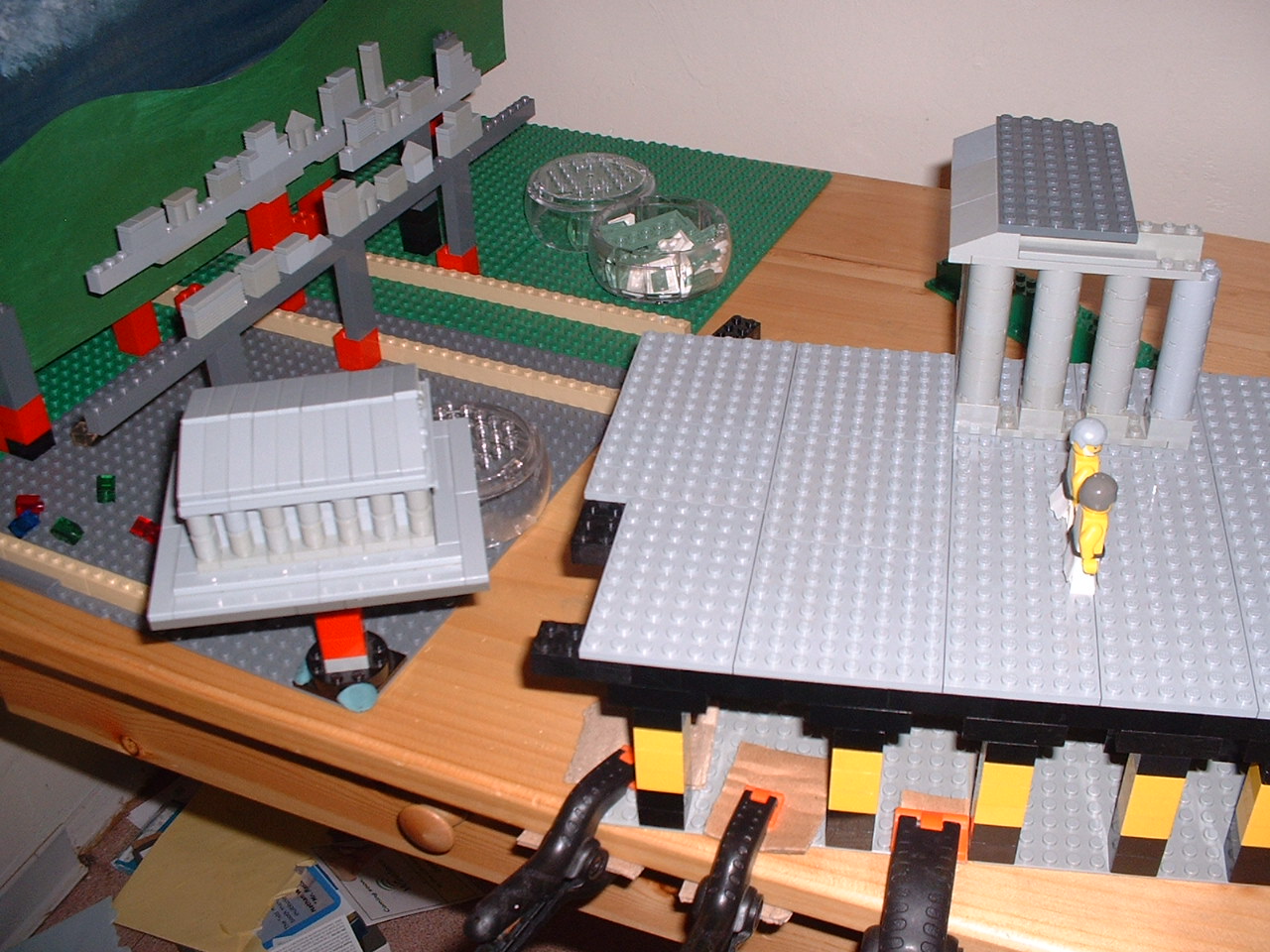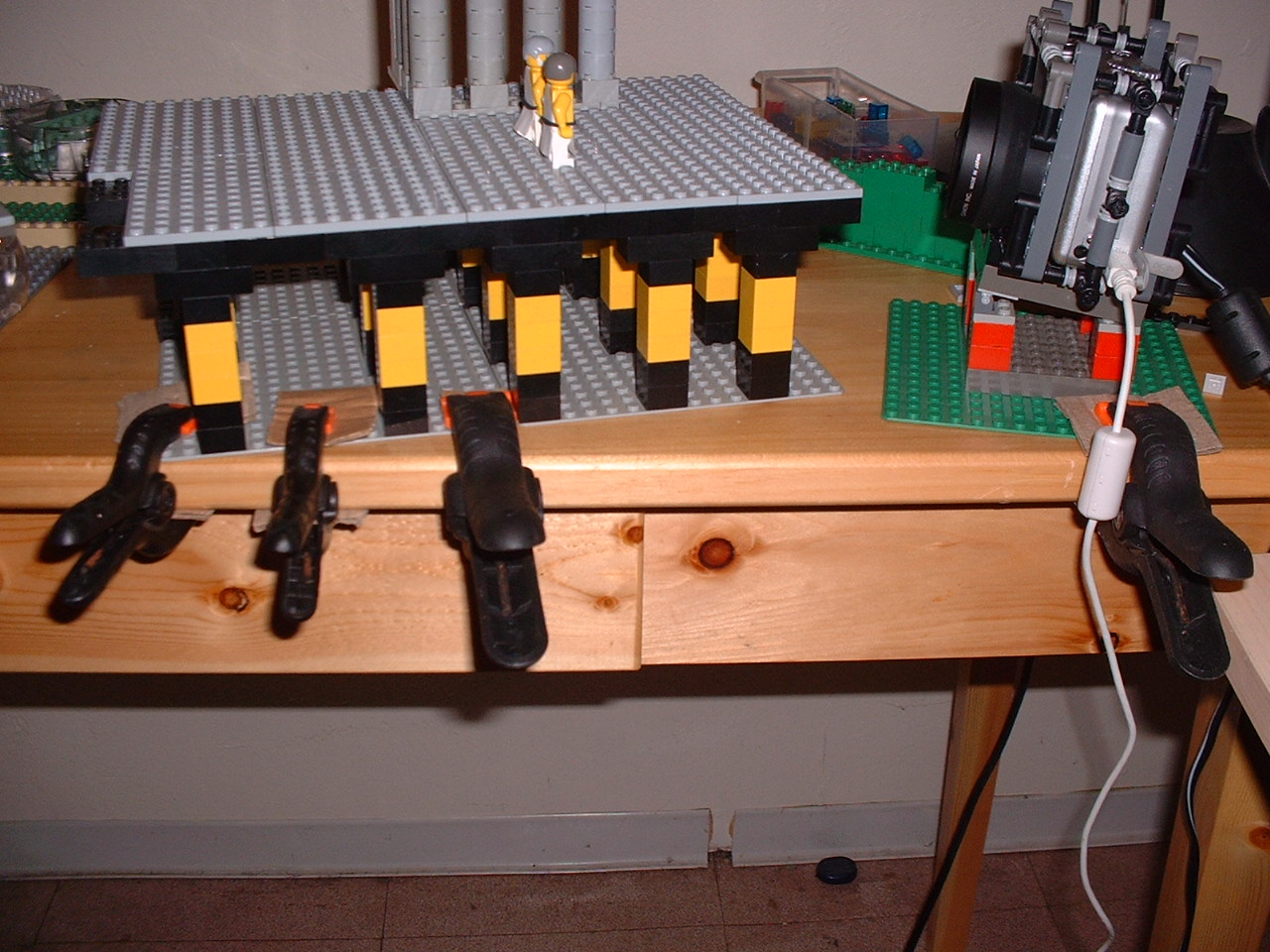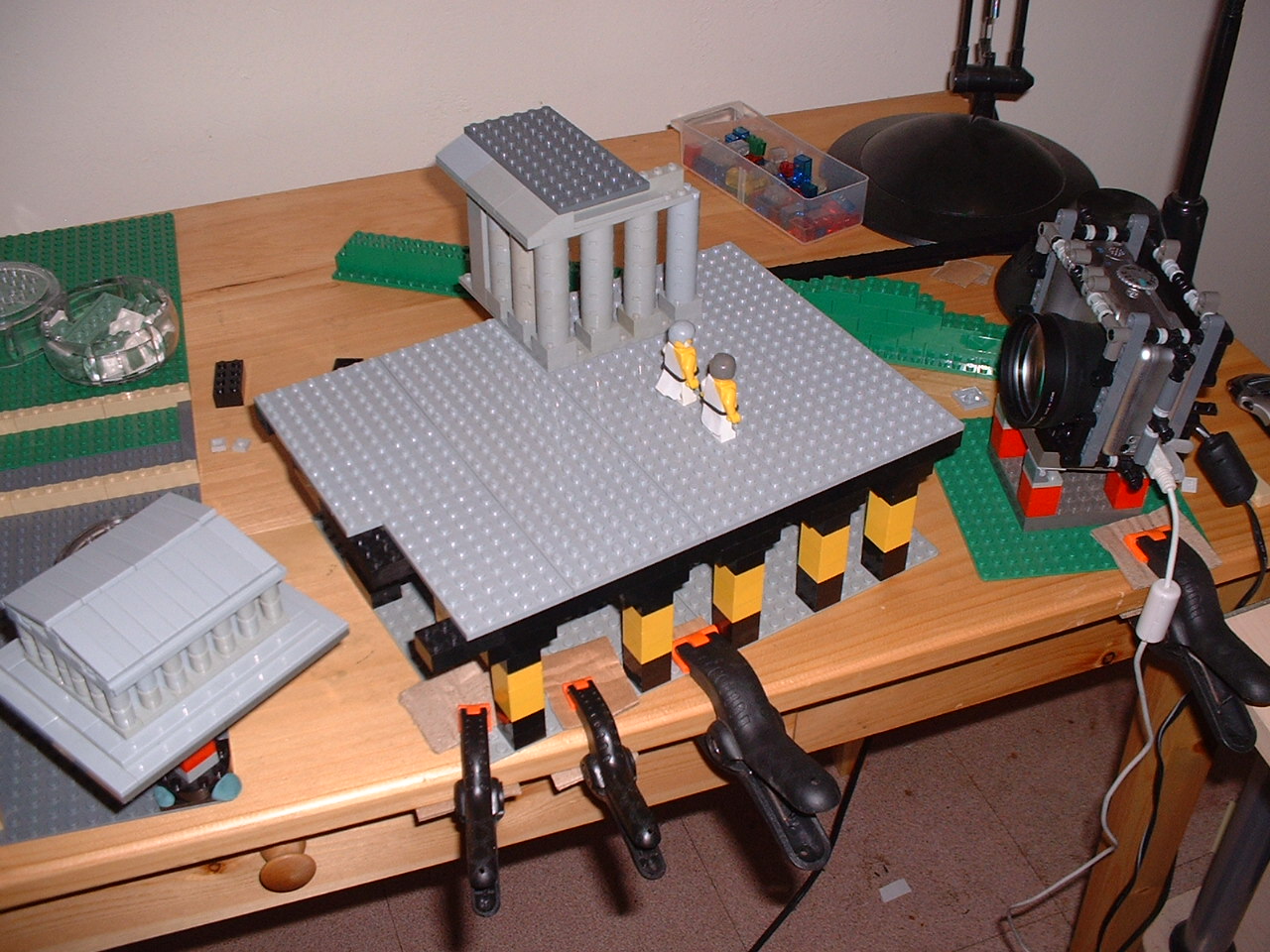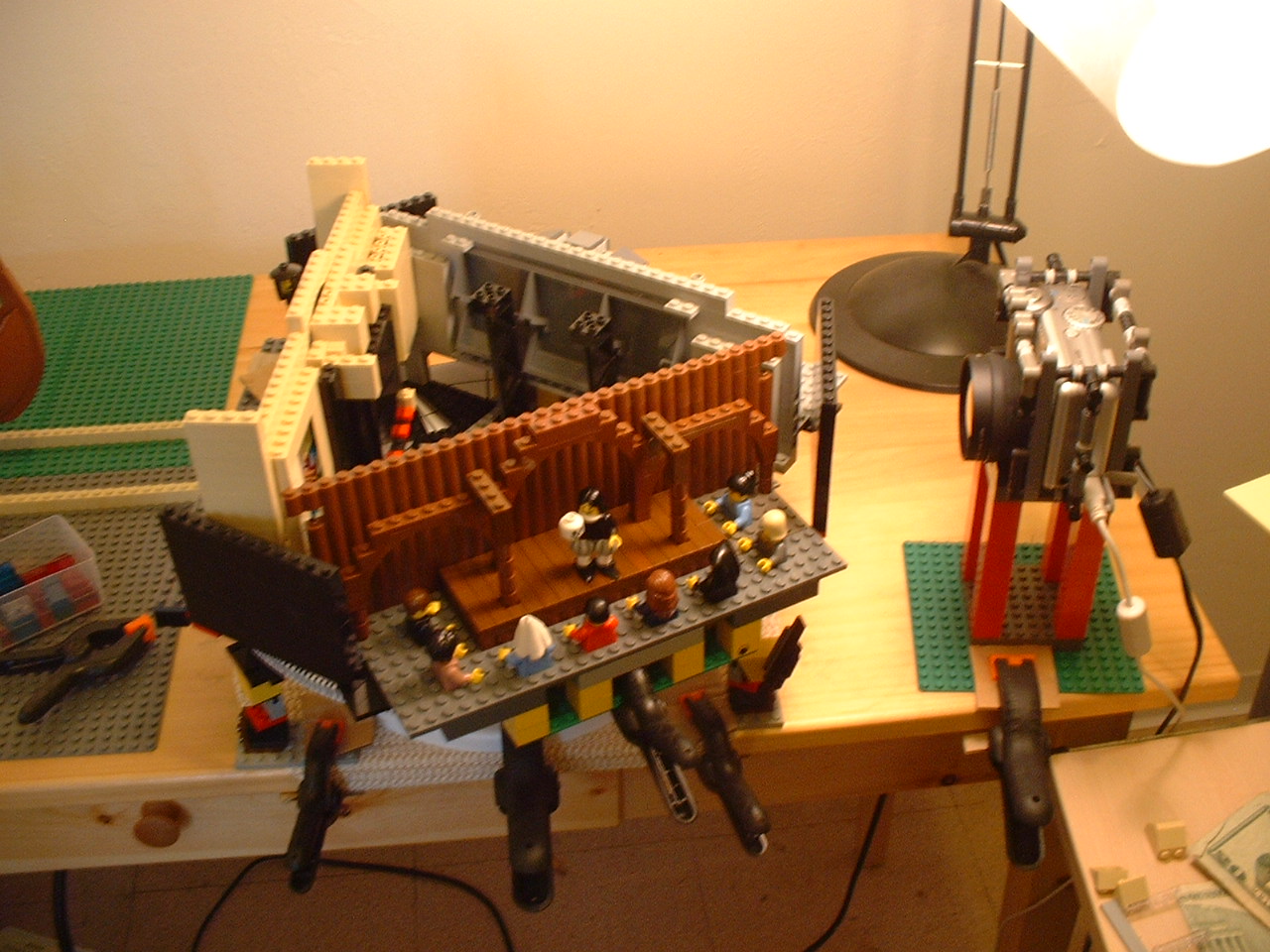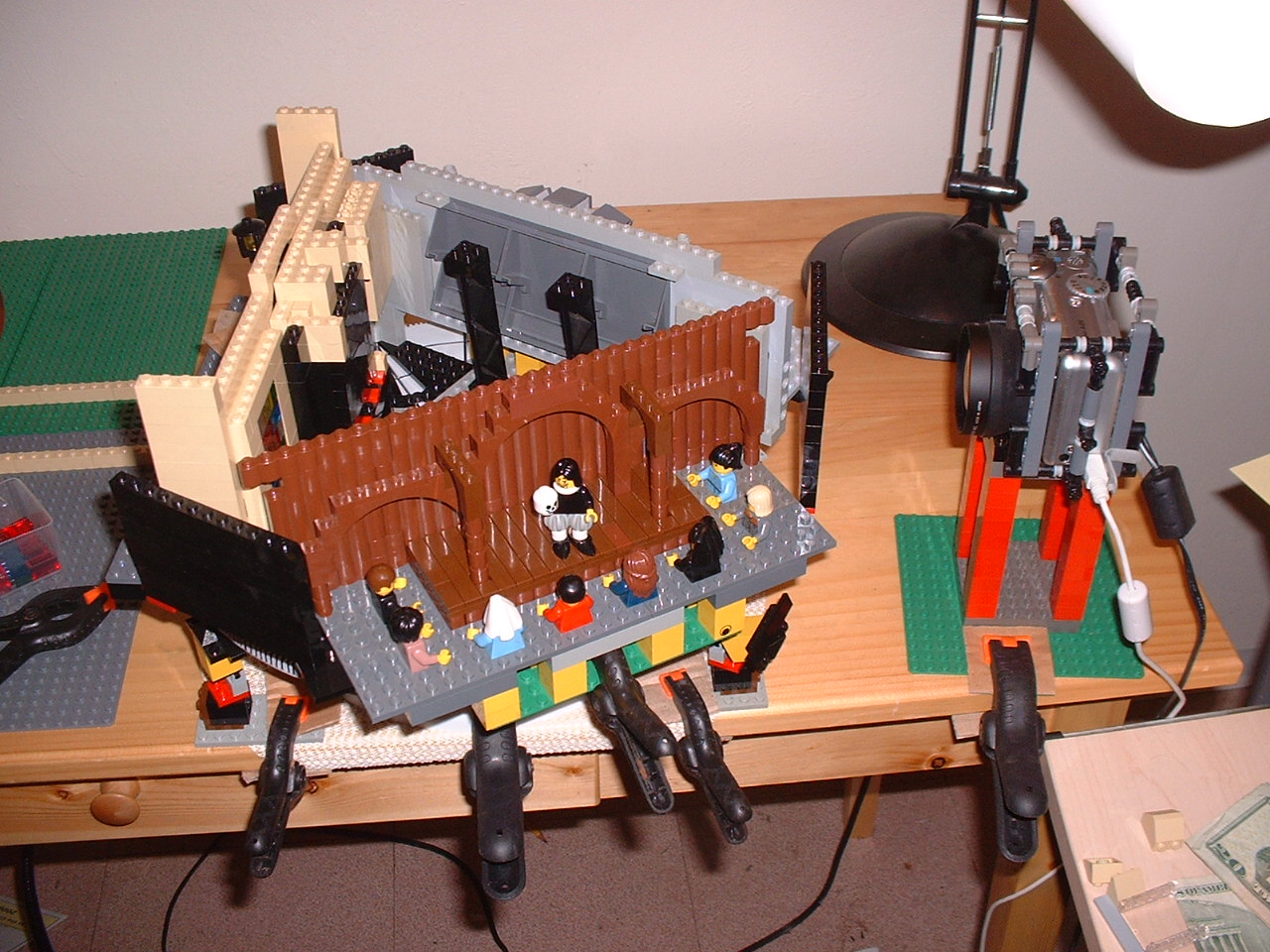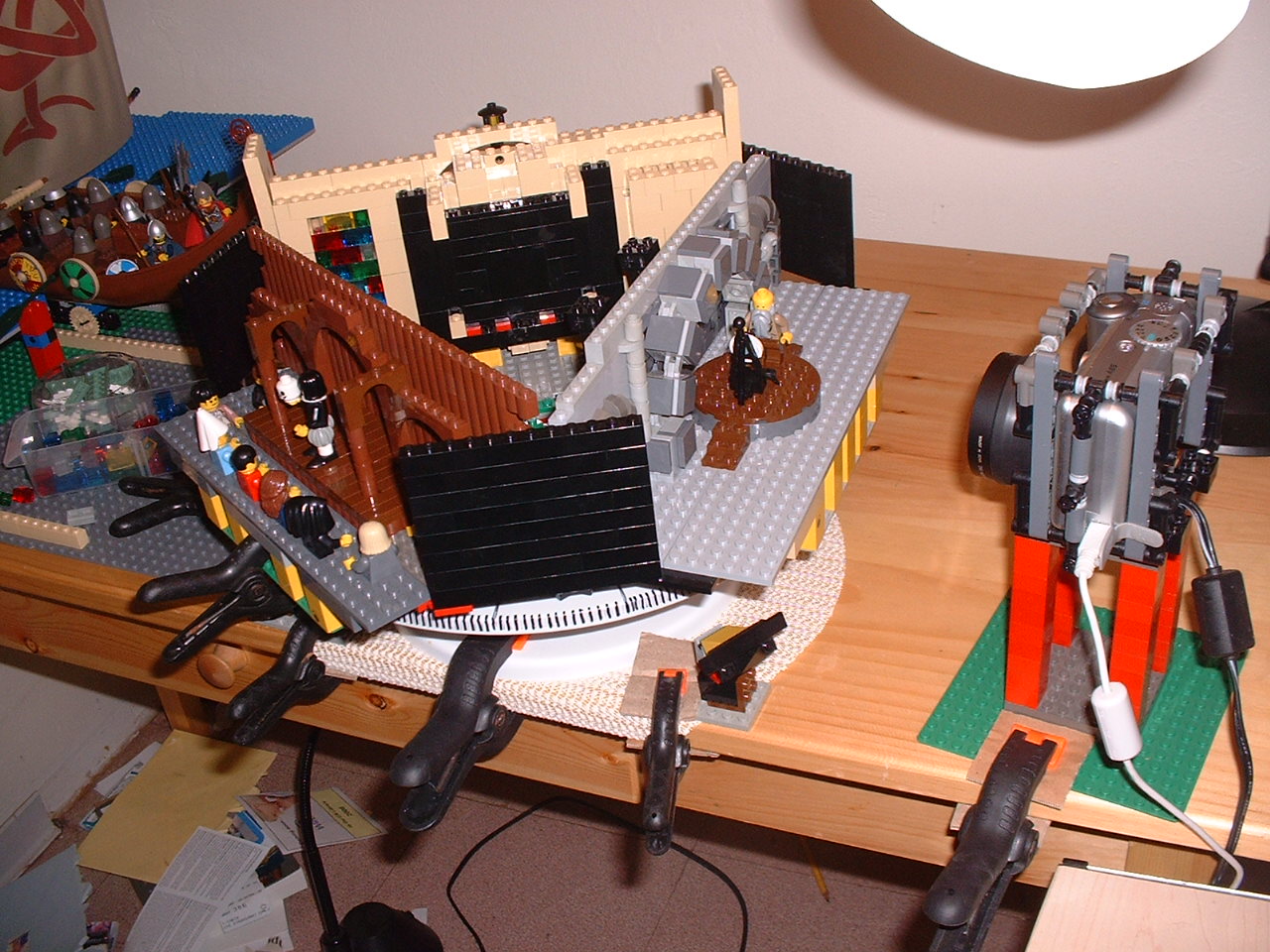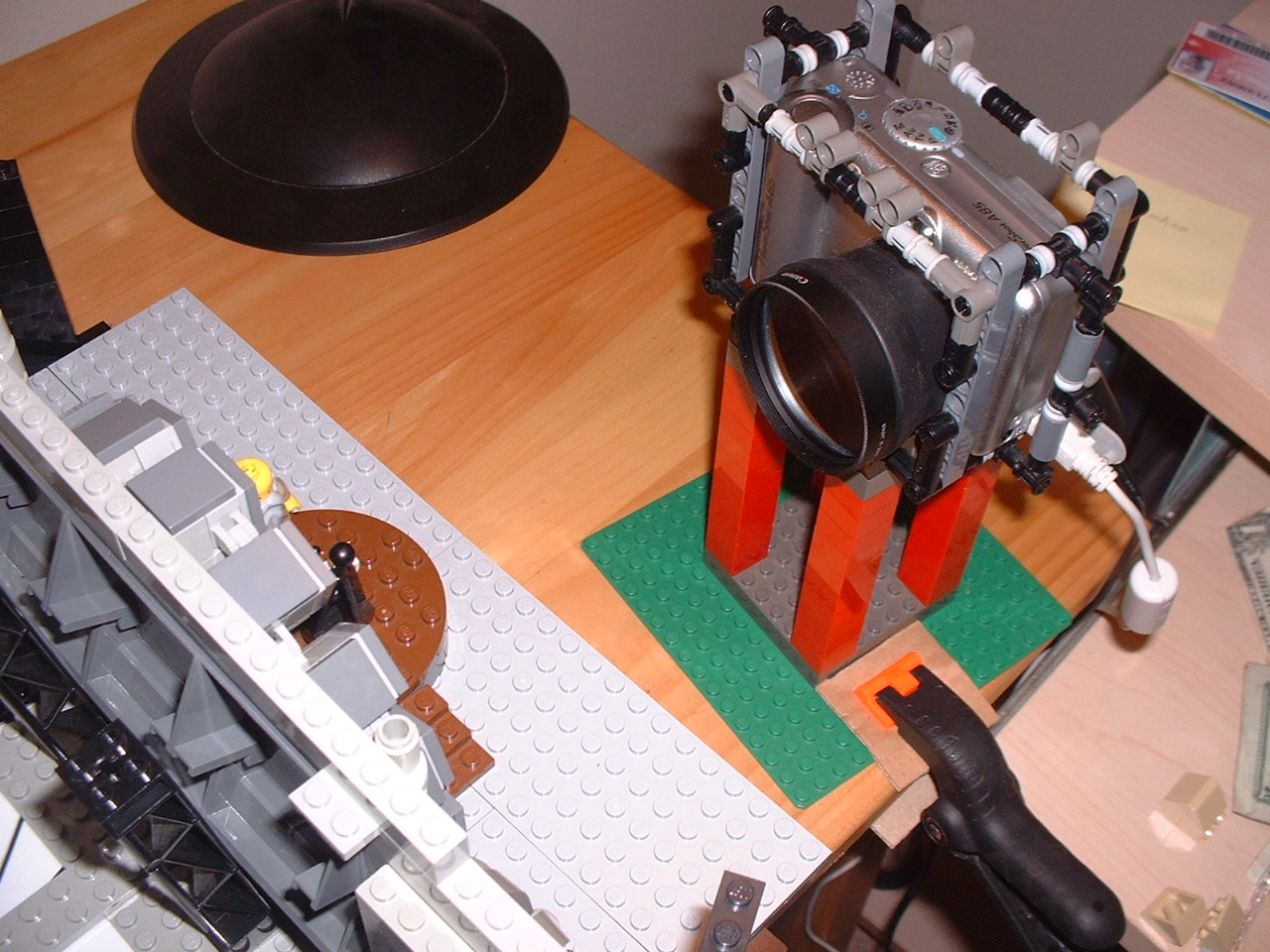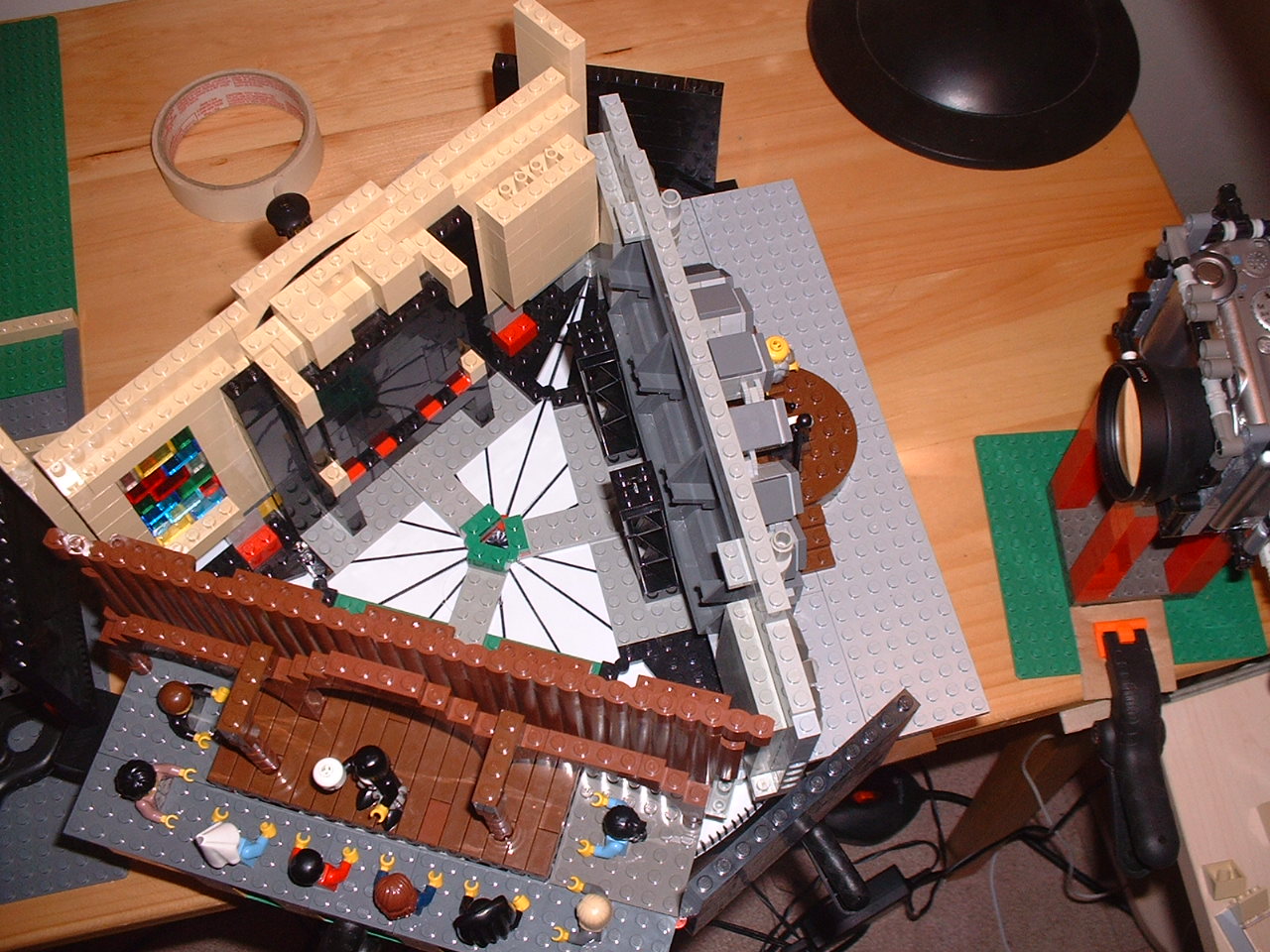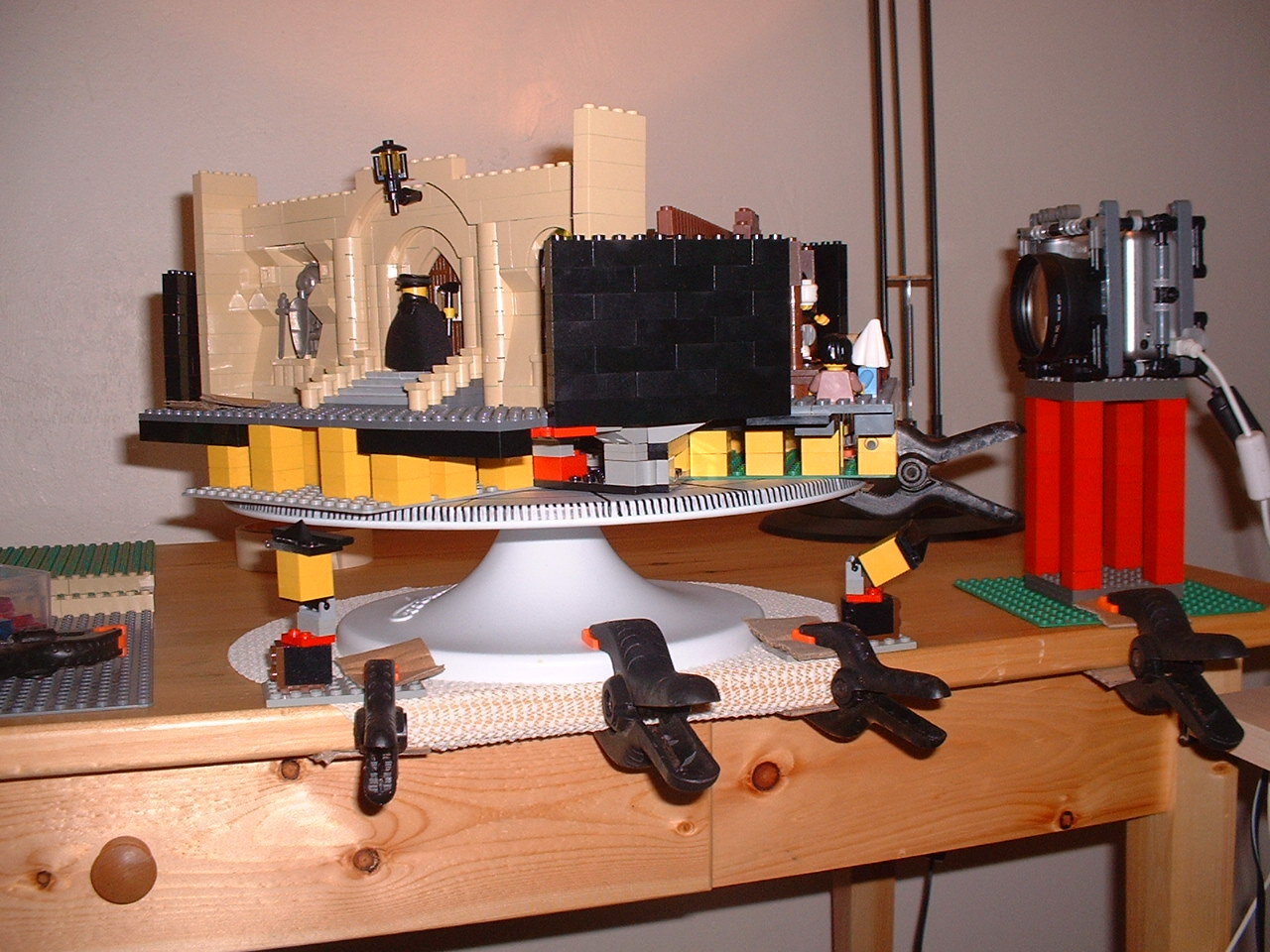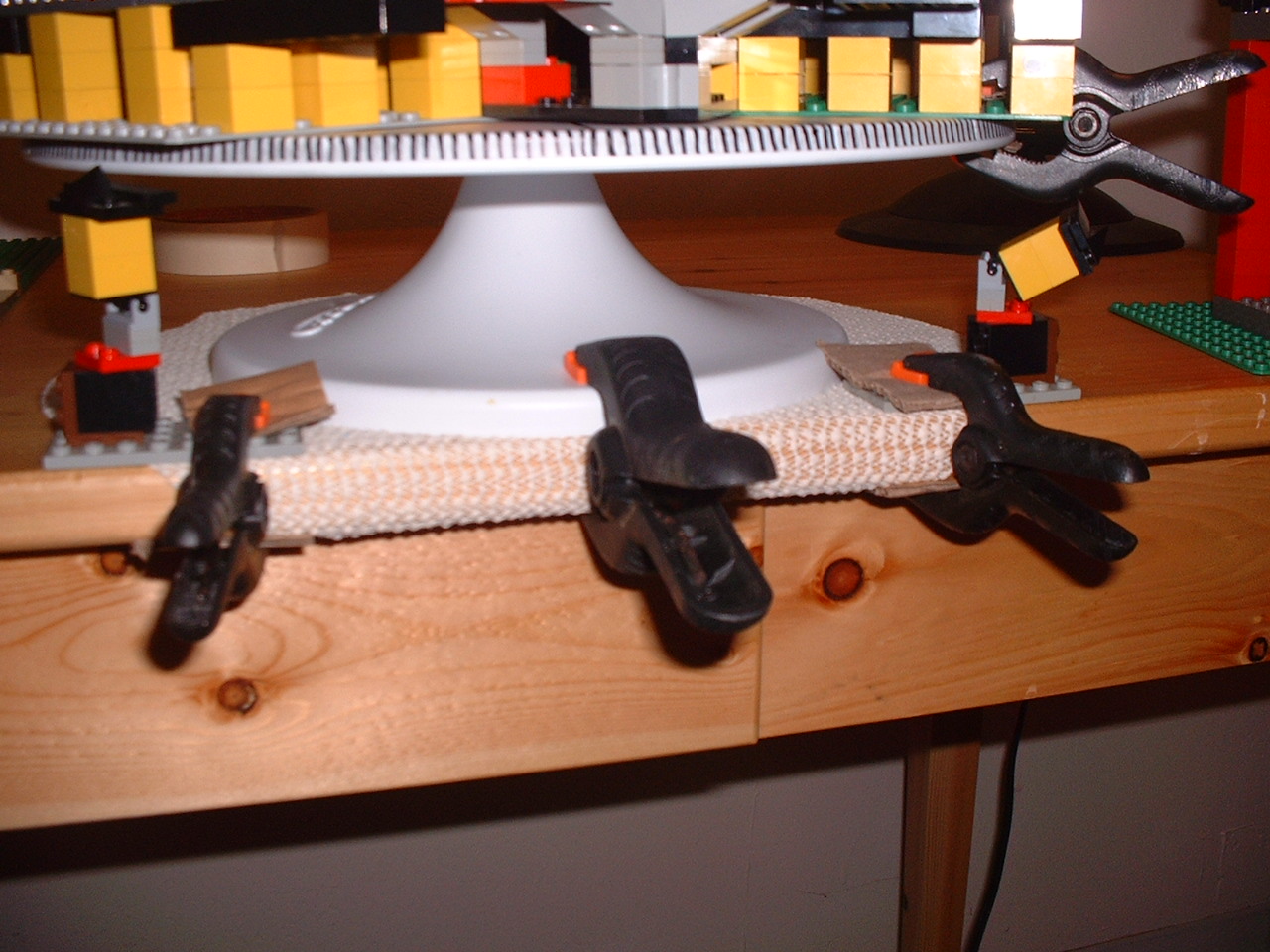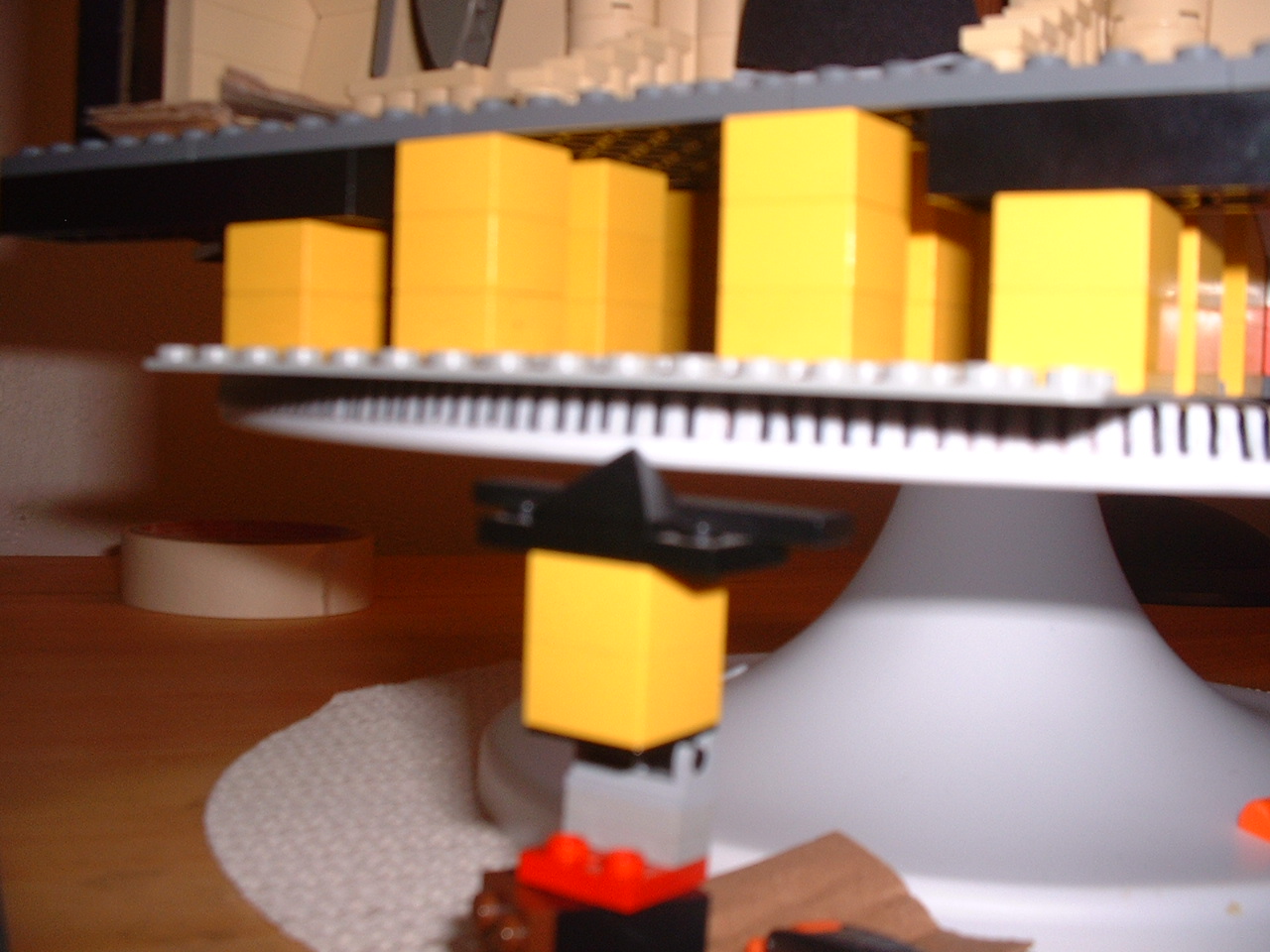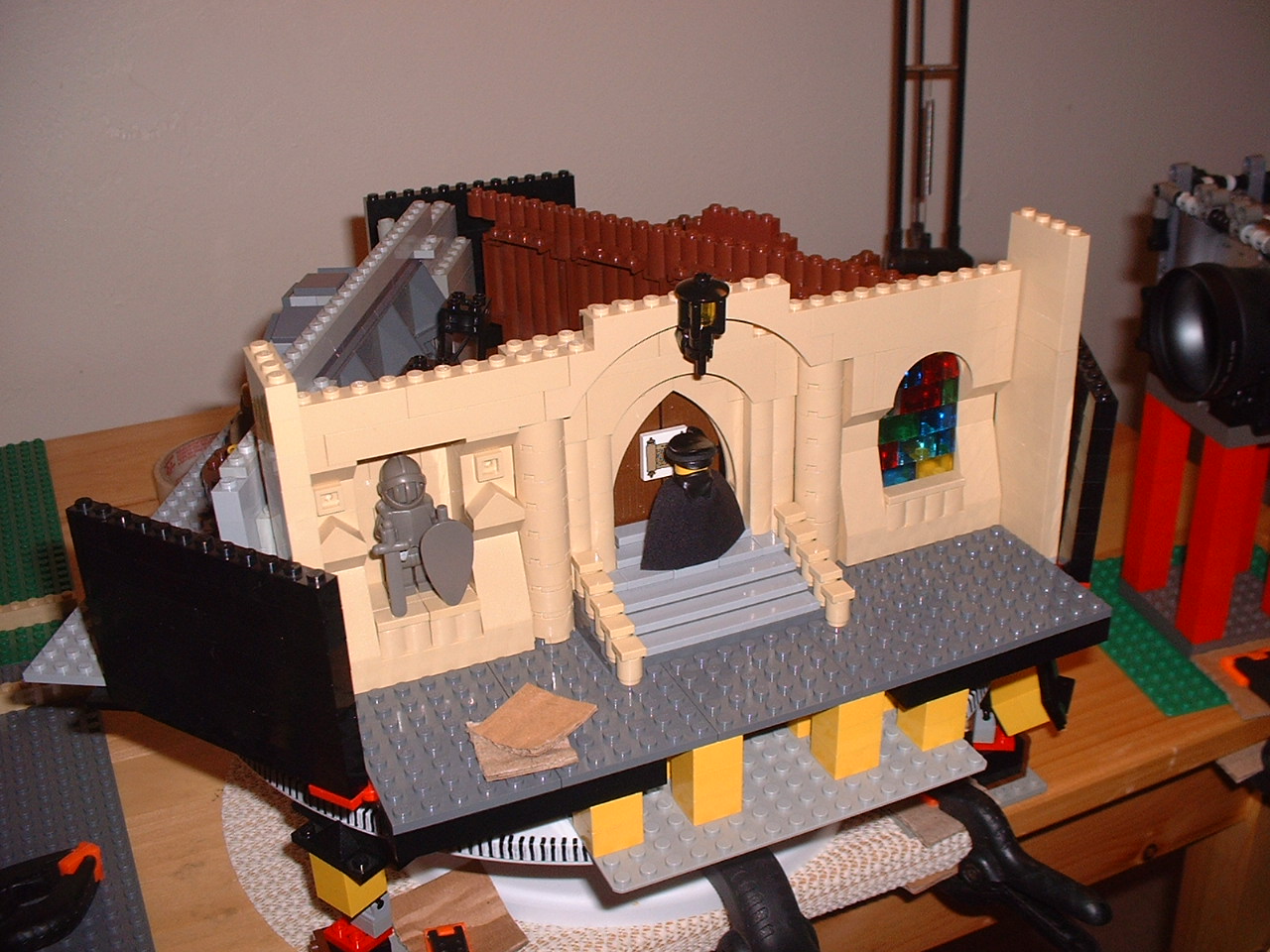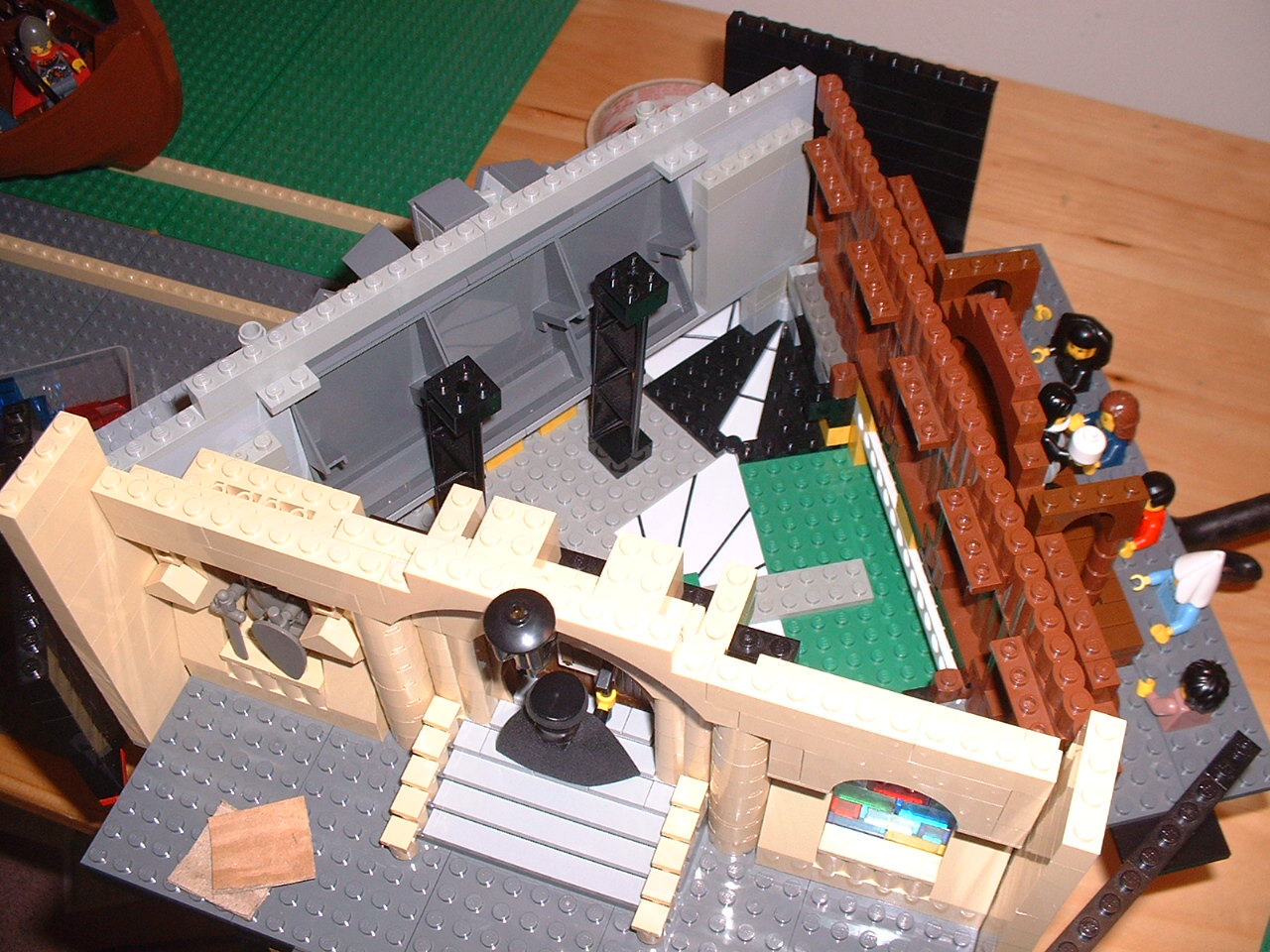 Tools Used
Canon Powershot A85
Adobe Premiere Pro CS4
Adobe After Effects CS4
Stop Motion Pro
Materials Used
LEGO
Cardboard and paint for backdrops
Sticky Tack
Masking tape
Turntables
Desk lamps
Additional Info
Frames per second: 15
Production period: June - August 2008